NTUC SOLD SPOILED DURIAN BUT REFUSED TO REPLACE!
This
post
was originally published on
this site
Contents from www.singaporeuncensored.com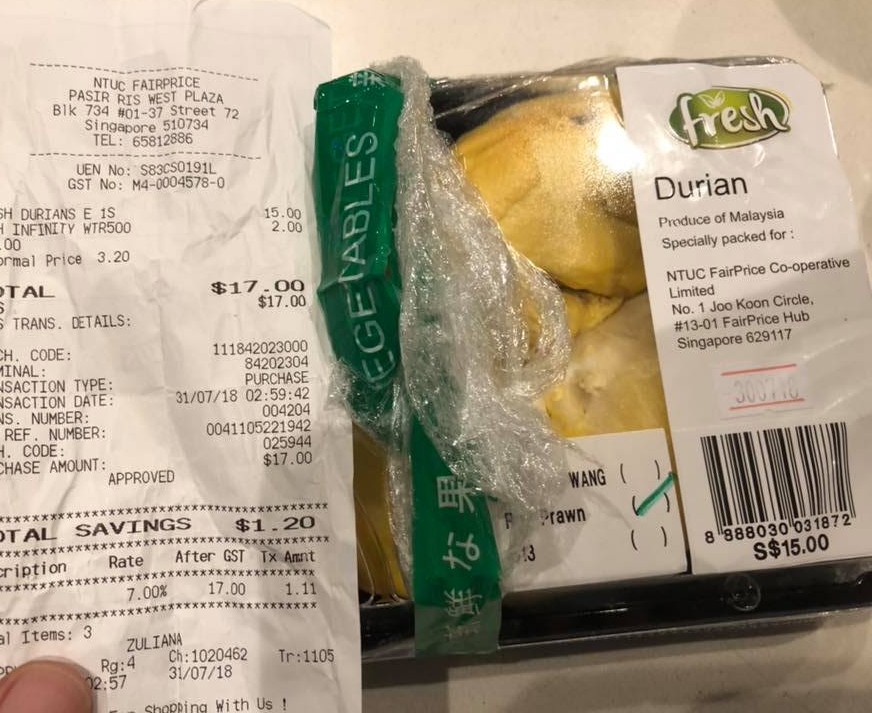 SOLBought a pack of durian at Pasir Ris west plaza and it was bad on opening. Team Leader Noor was very rude and refused to change or replace another pack or even want to take a look but say it's a buy 1 get 1 free and she can't replace.
I said the problem is not about the buy 1 get 1 free but about I did not get at least an edible food, but why put foods that are not fresh.
Very disappointed in the reaction.
Will never buy again from NTUC.
Comments
comments
Contents from www.singaporeuncensored.com
Click here for more: http://singaporeuncensored.com