NETIZEN WONDERS WHETHER DOES OUR TRAIN PROVIDER SPEND MONEY ON MAINTAINING THE STATION?
This
post
was originally published on
this site
Contents from www.singaporeuncensored.com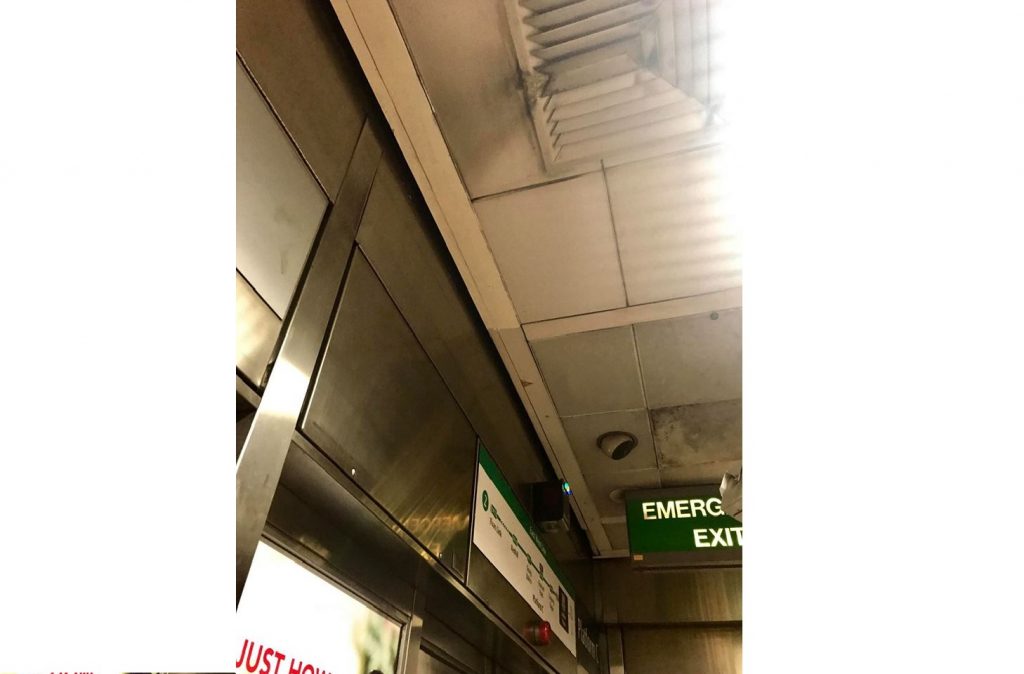 Sometimes I wonder… #SMRT invest in maintenance on train and track. Do they spend on maintaining the outlook of the station? Interior and exterior?
This was taken from Raffles Place. Seems like age is catching up on the station.
Source: FB post by ‎Heng Dylan‎
Comments
comments
Contents from www.singaporeuncensored.com
Click here for more: http://singaporeuncensored.com